Fun Bikes
Come along and hire one of our fun bikes! We offer one and two seater bikes. These pedal bikes are not only fun to ride, but also a great way of keeping fit!


Abseiling
This Exhilarating activity, from a purpose built tower, offers participants an overwhelming sense of achievement. Feel the thrill as you take control of your decent!


Amusement Arcade Fancy sitting back and playing some games, then visit the Pontins Amusement Arcade, where you can enjoy some of your favourite gaming past times. With arcade style games from all decades you are sure to find either a new and exciting favourite, or that game you've been missing for years.
Mountain Bikes
Want to get out and spend an afternoon seeing nature where it is, in the wild, but don't fancy having to walk there? Hire a mountain bike and head into the hills without any limitations. Just make sure you're back in time for the evening entertainment.
Circus Skills
Come and join in the fun of our circus skills activity! Learn the basic skills such as plate spinning, the Diablo and much more!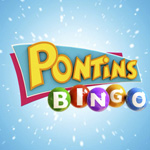 Go Karts
Are you the next Jenson Button or Lewis Hamilton?? Then come along to our go kart track, put on your helmet and see if you can handle our track! We have one and two seater go karts.
Badminton
Hit the court and play badminton against your friends.





National and Adult Cash Bingo

National Cash is played live twice a day, every day, at 2.00pm and 7.30pm Mark off your numbers as they are called, and call full house within 45 numbers or less to win a guaranteed £5,000 jackpot.
Pontins Character Breakfast
Want to have an up close and personal meeting with your favourite member of the Croc Crew? Then come to one of our character breakfasts to grab a bite to eat and some one-on-one time with the Famous Croc Crew.
Giant Connect Four
This life size game of connect four is a game that the whole family can enjoy! The first person to connect either four red or yellow discs is the winner!