For our Best Pontins Prices please ring with dates, location and room type.

Camber Sands Holiday Park
Camber Sands can offer an unique combination of miles and miles of unspoilt sand dunes with loads to do in the day as well as the evening.
We have improved our bed linen procedure for all 2013 breaks! Now offering 2 options for you to choose from! FIND OUT MORE
Our Camber Sands holiday Park is the ideal get-away. It's a hidden oasis with a Blue Flag beach, lovely sea breezes, and lots and lots to do for all the family.
There are a wide range of attractions to be found within easy reach. Pontins at Camber Sands is a fun place to be! Non stop fun for all the family with so many FREE activities from, Crazy Golf to Karaoke and Talent Competitions. At the end of the day Lunars bar is buzzing with live music and acts perfect for adults and older teens.

Current Events
120 new club chalets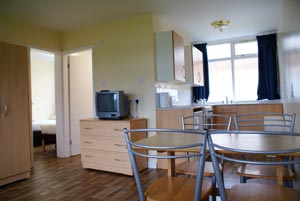 Here at Camber we believe in having all your home comforts just at arms length. That's why we've just redesigned and refurbished 120 brand new club chalets. If you like to come away and live the high life why not upgrade to club and really see how the other half live? And with all our brilliant offers you won't have to break the bank to holiday in the privileged way.
New Entertainments Manager
Matt is joining us with a wealth of experience, after 11 years in the business. He has been a manager for Haven & Park Resorts, but has now decided to move onto bigger and better things. So, here he is, with loads of fresh new ideas and imagination to help make your Pontins experience the highlight of the year. Come along to see the brand new shows, the reinvented programme and all the fun & games to be had. It's going to be a big year ahead here at Camber, welcome aboard Matt!.
The Park at Camber
Ice Cream Hut

On a scorching hot day there's nothing like a nice cold ice cream. Why not pop along to our ice cream hut and buy yourself a treat from our friendly staff.

We've also got buckets, spades, rubber rings, water pistols, boogie boards; everything you need for a cool summer's day.
Restaurant
Our restaurant has just received the highest rating, 5 stars, in the latest health and hygiene inspections. Not only is our food prepared by hand, each and every day, but you can dine happy knowing your tasty meals have been cooked in the cleanliest environment by our cheery staff. Why not come along and sample the grub yourself? Bon Appetite!
Jungle Blasta
Come along and head deep into the jungle with our new 'Jungle Blasta' game. Could you give those cheeky monkeys a good soaking? Well if you think you've got the skills to go on a watery safari get yourself outside and have a go, just be careful the game doesn't make a monkey out of you!.
At Camber Sands this year, we are operating some great themed breaks for both families and the Young At Heart!!!!
Pontins Inflatable Slide
One of the many fun activities for the little ones

Others Include:
Human table football
Outdoor Play Area
Go Karts
Quad Biking
and much more!!
British Country Music Festival 15th March 2013 - 3 nights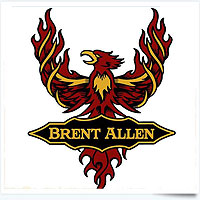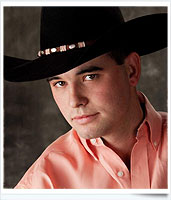 Spread over 3 Nights in 2 Venues, Deri Promotions has once again brought to you, the Best in Country Music & Dance in our New Venue for 2013
Will Banister
Brent Allen
Hayley Oliver Band
and much more!!

Things To Do
All of our Pontins Holiday Parks, including Camber Sands, are close to a variety of local attractions. Whether you are looking for a day-out with the kids, or looking to brush up on some history our Holiday Parks offer you a great 'jumping point' to explore the surrounding area.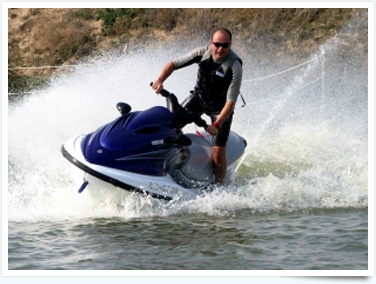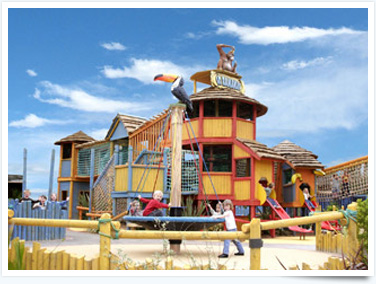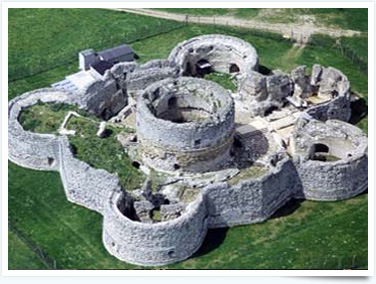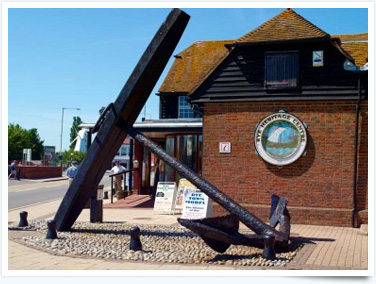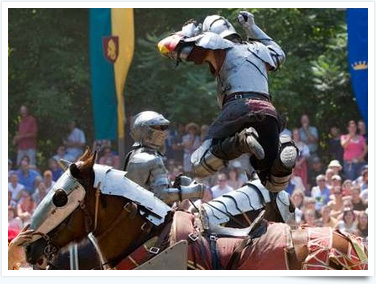 Accommodation
Camber Sands offers a choice of 3 grades of Accommodation on both upper and ground floor.
Club Accommodation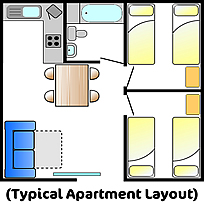 The top of the range! Our Club Apartments provide you with a host of additional benefits like free electricity, and digital TV. You also get the extra luxury of an early check-in from 2pm just to make your stay more comfortable and convenient.
Free Electricity
Free Daily Newspaper
Classic Accommodation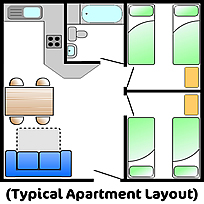 Generally a Classic Apartment is closer to the central amenities meaning more convenient access to all the facilities on your Holiday Park.
Mid-range standard of Accommodation
Popular Accommodation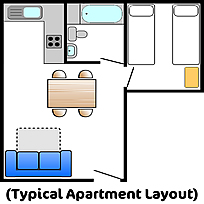 Popular Accommodation, offers you a comfortable Apartment at an Out standing price. They include a fitted kitchen, private bathroom & lounge with TV. All our Popular units have either 1 or 2 bedrooms, so they can sleep up to 4 or 6 people.
Colour TV
Fitted Kitchen
Value Accommodation
Accommodation Types
Club – 1 or 2 Bedroom Apartments
Classic – 1 or 2 Bedroom Apartments
Popular – 1 Bedroom Apartments
Bathrooms
Club – Shower cubicle, No Bath
Classic – Shower cubicle, No Bath
Popular – Full length Bath, Toilet and Washhand Basin
Extras
Bed Linen
£5 per single bed, £8 per double bed
Club – Electricity included
Classic and Popular
Electricity is on a meter card
cards cost £1-£5 and are available from machines located in the reception area on the Holiday Park
All apartments – Travel Cot hire £10 per cot
All apartments – Ground floor charge £5
Special Requests
If you require any extra pillows or bedding please ask at the Service Centre on the Holiday Park. Ramps can be provided for access to all ground floor apartments, please ask at the time of booking or complete the "Special Requests" field when booking online.
Camber Sands has a limited amount of Classic Apartments that are fully adapted for guests with disabilities, which include a kitchen with lower level units and a fully adapted wet room facility in the Bathroom.
For Disabled info please click here
Self-Catering
Self-Catering Apartments consist of a Lounge with a Double fold out Bed settee, Kitchen, Bathroom and Bedrooms as above, with either Single beds or Bunk beds.
Camber Sands has a limited amount of Club two Bedroom Apartments which have a Double Bed in one of the Bedrooms.
Half-Board Option
Half-Board upgrade is available at Camber Sands. You will still have the facilities of a Self-Catering Apartment but you will enjoy your breakfast and an evening meal in the Restaurant.
Half-Board supplements from £12 per adult and half price for children under 14 years of age.
Half-Board price will increase dependant on the date of travel, Vouchers will be issued on arrival.
Location
Away from the beach the beautiful old Port Town of Rye deserves exploring, along with the old smugglers hideouts dotted along the coast and of course the iconic white cliffs – the traditional greeting for anyone sailing back to England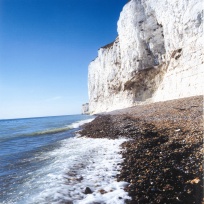 The seaside village of Camber is situated in 1066 country, the most beautiful Sussex coastal location! And right on one of the top beaches on the South Coast! Camber Sands is a unique combination of miles and miles of unspoilt sand dunes with loads to do in the day as well as the evenings. The Blue Flag beach is a venue in itself, ideal for picnicking, playing or just lazing around.
Local Information

Camber Sands – Quality Coast Award
Port Lympne Safari Park
Hastings
Pontin's Camber Sands Holiday Park New Lydd Road Camber Sands Sussex TN31 7RL

Need directions to Camber Sands?

To find out how to get to any of our Holiday Parks, simply enter where you are travelling from and which Park to are visiting then click "Get Directions". Alternatively you can call us on 08448 11 20 11 and talk to one of our helpful Holiday advisors. Directions – by car Camber Sands is based just off the A259 between New Romney and Rye.
Facilities
Bars and Venues, Where to Eat, Shopping & Services on the Park




Everything under one roof
Lunars Showbar
Fun Factory Showbar
Queen Vic Pub
Captain Cod's
Downtown Diner
Beachcomber Diner
Character Store
Trick 'N' Treats
Nisa Today's Convenience Store
Hire Time
Photo Services
Making life easy
Don't bring everything with you – just use our on Park shops for all your Holiday needs.
With everything from everyday essentials like bread and milk, to those important Holiday treats like a decent wine and a cold beer, even postcards to send home our stores have it all.
Our Parks are like your local village, we have photo services, joke and souvenir stores, along with our Nisa stores offering you a wide range of fresh and frozen meals, fruit and veg to feed your family, ideal if you have chosen a Self Catering Holiday.

Just the place to pick up a souvenir or a cuddly Captain Croc for the kids to take home, a reminder of their best Holiday ever.
You can even have all your Holiday shopping delivered direct to your apartment on arrival. Call one of our Customer Service Team today to place your order.


Prices

Every Day Essentials – £3.99


Prices

Family Essentials – £8.99


Prices

Special Treats – £14.79



Linen - Buy new use it and take it home .

Price includes : Pillowcase(s) , Duvet Cover and Sheet.

Single bed £5.00 per bed pre paid
Double bed £8.00 per bed pre paid

1 pillow case in single pack
2 pillow cases in double pack