For our Best Pontins Prices please ring with dates, location and room type.
Prestatyn Sands Holiday Park

Fun Filled Family Holidays
New for 2013
We have improved our bed linen procedure for all 2013 breaks! Now offering 2 options for you to choose from! FIND OUT MORE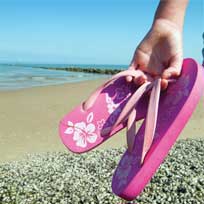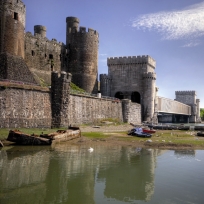 Prestatyn Sands nestles between the rolling hills of Wales and miles of award winning beaches .

A Holiday here gives you the best of both worlds to combine as your fancy takes you – relaxing in beautiful scenery and enjoying bags of fun activities through out the day. As well as a choice of three stunning beaches there is plenty to see and do from the majestic Conwy Castle to the buzz of Rhyl Water Park for fun rides and pools for all the family.
For the more adventurous a climb up Snowdon could be your Holiday challenge although some prefer to take the train! Prestatyn Sands Holiday Park is perfect for younger families with stacks to keep the smallest (and noisiest) members of the family busy.
Kid's activities are all supervised by qualified staff, so you can relax and watch as they whizz around Captain Croc's Driving School or have a go at bungee trampolining!

Accommodation Prestatyn Sands offers a choice of 4 grades of Accommodation on both upper and ground floor including new bungalows.

Prestatyn Bungalow
You know the saying "Keeping up with the Jones'" then why not be the Jones' with our New Bungalows that have a list of extras that will make you feel like a VIP during your holiday
Private Family areas
Private BBQ
Dogs Welcome
Bed Linen Included and Beds Made
This Bungalow is set just on the edge of the Park with a beautifully landscaped green to the front and a family garden to the rear. The Bungalow has sliding patio doors to the front that lead to a newly designed living area and just down the hallway we have a fully fitted kitchen and all the little extra touches that you will need to complete your holiday. Moving down the hallway we have the master bedroom which is fitted with a double bed, TV and fitted wardrobes. We then move to the second and third bedrooms which both have two single beds, TV's and wardrobes. At the end of the hallway there is a new bathroom which has fully fitted bathroom suite.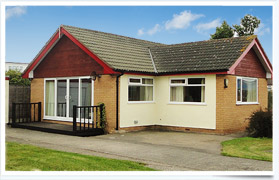 Club accommodation
The top of the range! Our Club Apartments provide you with a host of additional benefits like free electricity, and digital TV. You also get the extra luxury of an early check-in from 2pm just to make your stay more comfortable and convenient.
Free Electricity
Free Daily Newspaper
Top-range standard of accommodation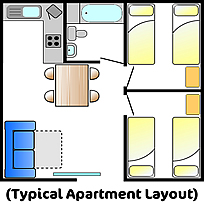 Accommodation Types
Club – 1 or 2 Bedroom Apartments
Classic – 1 or 2 Bedroom Apartments
Popular – 1 or 2 Bedroom Apartments
Self-Catering
Self-Catering apartments consist of a Lounge with a Double fold out Bed settee, Kitchen, Bathroom and 1 or 2 Bedrooms (See typical Apartment layouts) with either Single beds or Bunk beds. Prestatyn Sands also has a few Classic Apartments which have a Double Bed in the Bedroom.
Half-Board Option
Half-Board option is available at Prestatyn Sands. You will still have the facilities of a Self-Catering apartment but you will enjoy your breakfast and evening meal in the restaurant.
Vouchers will be issued on arrival. From £11.50 per adult and £8.50 per child 14 and under per day. Half-Board price will increase dependent on the date of travel.
Classic accommodation
Generally a Classic Apartment is closer to the central amenities meaning more convenient access to all the facilities on your Holiday Park.
Mid-range standard of accommodation
Colour TV
Fitted Kitchen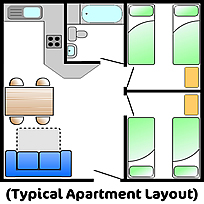 Popular accommodation
Popular Accommodation, offers you a comfortable Apartment at an excellent price. The Apartments include a fitted kitchen, private bathroom and lounge with TV.

Our Popular Apartments can sleep up to 4 or 6 people
Colour TV
Fitted Kitchen
Value Accommodation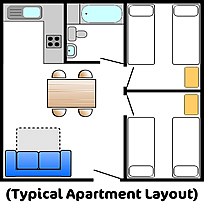 Bathrooms
Club – Three quarter length Bath with Shower over
Classic – Three quarter length Bath with Shower over
Popular – Full length Bath, Toilet and Washhand Basin
Extras
Classic and Popular – Electricity is on a meter card – cards cost £5 and are available from machines located in the reception area on the Holiday Park. Travel Cot hire charge £10 per cot.
Special Requests
If you require any extra pillows or bedding please ask at the Service Centre on the Holiday Park. Ramps can be provided for access to all ground floor apartments, please ask at the time of booking or when booking online enter your request in the "Special Requests Field". At Prestatyn Sands there are a limited number of Classic Apartments that are fully adapted for guests with disabilities. They include a kitchen with lower level units and a fully adapted wet room facility in the Bathroom.
Disabled Accommodation
Please note all accommodation requests will be taken on a first come, first served basis and are subject to availability. For more detailed information please contact the Park direct on the numbers provided
Disabled facilities At Pontins we aim to ensure that all guests with disabilities are able to stay with us and have a great time. However accessibility can only really be assessed according to an individual's personal needs and requirements. While we cannot guarantee an environment that provides "access for all", we aim to provide an environment that is relatively accessible. There are a number of ways we can help including:
Wheelchair hire All Parks can provide wheelchairs from the local Mobility Centre for guests requiring them – please telephone the Park in advance of your visit to request this.
Ground Floor apartments All Blue Badge holders are entitled to choose a Ground Floor apartment at no extra cost when booking a break. There is usually a supplementary charge of £5.00 for a Ground Floor apartment so please ensure you mention your Blue Badge when making the booking.
First Aid All Parks have fully trained First Responders and are equipped with Oxygen, Defibrillators and first-aid supplies. They can also contact the emergency services on your behalf.

Prestatyn Sands
We have a number of 1 bedroom Classic apartments that have been adapted for wheelchair users. These rooms have a wet room/walk-in shower, low level kitchen surfaces and cookers, emergency pull chords, free electricity, and a remote control for the television. Please book well in advance to reserve this type of room. For those who have difficulty walking but do not require the use of a wheelchair we do have Ground Floor Classic apartments very close to the central amenities. Please book via the call centre on 08445 765943 and make it known to the Holiday Advisor the type of room you require.
Local Events - Holiday On the Buses at Pontins 1973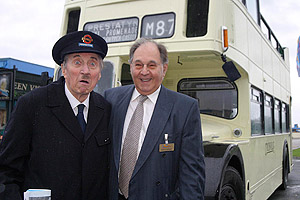 After a series of incidents at the bus depot, Stan (Reg Varney), Jack (Bob Grant) and Inspector Blake (Stephen Lewis) are sacked. Stan and Jack get a job as bus crew at a holiday camp, only to find that Blakey has also got a job at the camp, as security inspector. Stan invites the family to stay whilst he proceeds to chat up the guests and staff. Meanwhile, Blakey thinks he can teach the guests old time dancing. Stan and the family get into an adventurous holiday, including repainting the whole of a bedroom as Little Arthur squirts ink around the room, a suitcase full of murky river water, and an exploding toilet.
Things To Do
All of our Pontins Holiday Parks, including Prestatyn Sands are close to a variety of local attractions. Whether you are looking for a day-out with the kids, or looking to brush up on some history our Holiday Parks offer you a great 'jumping point' to explore the surrounding area.
Conwy Castle
Conwy Castle is a strong medieval fortress in the walled town of Conwy, North Wales, the site, which is in fantastic condition for its age, still has the ability to instil a sense of medieval times into its visitors. Discover the history and culture which surrounds this historical sight and stare in awe at the scenery as it lies in front of the breath-taking mountain – Snowdonia.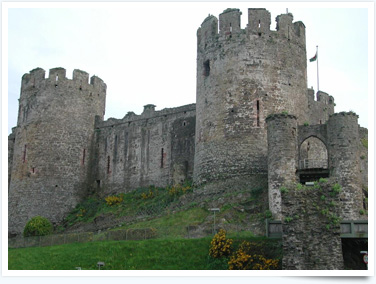 Rhyl Sun Centre

Rhyl Sun Centre is an exciting indoor water Park with fun rides and pools for all the family! The pool has rapids, various different tubes, a surf pool, tropical storms, thunder and lightning and if you don't like to get wet, a bird's eye view of the whole Park! If you are feeling slightly thirsty from all that swimming, then cool down in the restaurant area and get a bite to eat!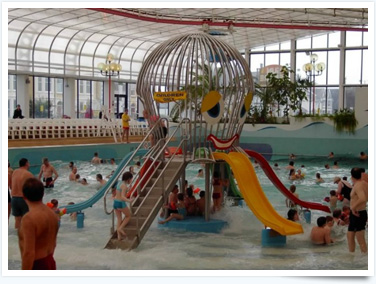 Welsh Mountain Zoo
Set in North Wales, high above Colwyn Bay with panoramic views and breathtaking scenery, beautiful gardens are home to our caring conservation zoo. Roam the wooded pathways, relax on the grassy slopes and spend a lovely day learning about many rare and endangered species from Britain and around the world including Snow Leopards, Chimpanzees, Red Pandas and Sumatran Tigers!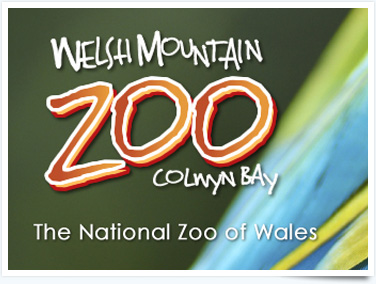 Llanberis Lake Railway
Take a trip back in time and travel aboard a steam train on Llanberis Railway. This fascinating insight takes you around the narrow gauges and allows you to take in the beautiful back drop of Snowdonia and all its surroundings. You can learn a little about the mechanics of a steam train whilst you watch the driver stoking the fire, the engine taking water. On return, the train makes a short stop at Cei Lidan, where you can relax for a lakeside picnic

Chester Races
Make some time to visit the Chester Racecourse. Chester is the oldest racecourse in the UK and possibly the world, the first recorded race was held on February 9th 1539. With a series of 15 races throughout the year there is always a good time to book a day out. Chester Racecourse also hosts many polo events as part of the British Polo Circuit.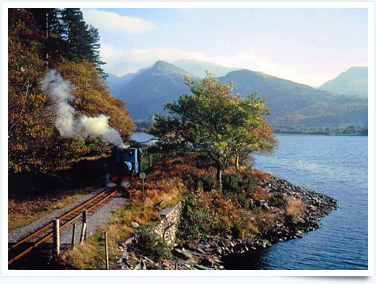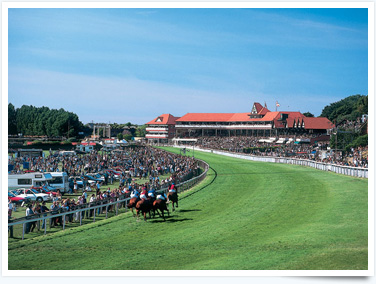 Location
Located in North Wales, Prestatyn Sands has some stunning scenery right on its door step. Marvel at the wild and rugged Snowdonia National Park and be enchanted by the Welsh Mountain Zoo.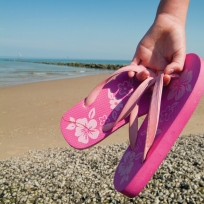 Prestatyn Sands nestles between the rolling hills of Wales and miles of award winning beaches. A Holiday here gives you the best of both worlds to combine as your fancy takes you – relaxing in beautiful scenery and enjoying bags of fun activities throughout the day.
Local Information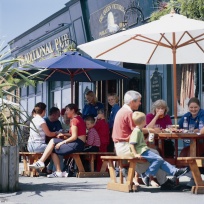 Blue Flag Beach
Snowdonia National Park
Prestatyn's three great beaches
Pontins Prestatyn Sands Holiday Park Central Beach Barkby Avenue Prestatyn Denbighshire North Wales LL19 7LA
Need directions to Prestatyn Sands?
To find out how to get to any of our Holiday Parks, simply enter where you are travelling from and which Park to are visiting then click "Get Directions". Alternatively you can call us on 08448 11 20 11 and talk to one of our helpful Holiday advisors.
Directions – by car
Prestatyn Sands is based just off the A548 near the town of Rhyl
Facilities
Bars, Venues, Where to Eat, Shopping & Services on Prestatyn Sands Holiday Park




Everything under one roof
Lunars Showbar
Fun Factory Showbar
Queen Vic Pub
Captain Cod's
Downtown Diner
Beachcomber Diner
Trick 'N' Treats
Nisa Today's Convenience Store
Hire Time
Photo Services
Making life easy
Don't bring everything with you – just use our on Park shops for all your Holiday needs.
With everything from everyday essentials like bread and milk, to those important Holiday treats like a decent wine and a cold beer, even postcards to send home our stores have it all.
Our Parks are like your local village, we have photo services, joke and souvenir stores, along with our Nisa stores offering you a wide range of fresh and frozen meals, fruit and veg to feed your family, ideal if you have chosen a Self Catering Holiday.

Just the place to pick up a souvenir or a cuddly Captain Croc for the kids to take home, a reminder of their best Holiday ever.
You can even have all your Holiday shopping delivered direct to your apartment on arrival. Call one of our Customer Service Team today to place your order.
Prices


Every Day Essentials – £3.99
Prices


Family Essentials – £8.99
Prices



Special Treats – £14.79
New for 2013
Linen - Buy new use it and take it home .

Price includes : Pillowcase(s) , Duvet Cover and Sheet.

Single bed £5.00 per bed pre paid
Double bed £8.00 per bed pre paid


1 pillow case in single pack
2 pillow cases in double pack