ACTIVITIES AVAILABLE AT
Pontins Holidays
Pontins Character Breakfast
Want to have an up close and personal meeting with your favourite member of the Croc Crew? Then come to one of our character breakfasts to grab a bite to eat and some one-on-one time with the Famous Croc Crew. This is a Ticket holder activity with a cost £5 per Child price or £2 per Child for Half-Board Guests.
Most of the children that take part in this activity are aged between 2yrs – 10yrs, but other ages are
Amusement Arcade
Fancy sitting back and playing some games, then visit the Pontins Amusement Arcade, where you can enjoy some of your favourite gaming past times. With arcade style games from all decades you are sure to find either a new and exciting favourite, or that game you've been missing for years.



Swimming Zone
It's indoors… It's heated… It's the place to be, come rain or shine! Whatever the weather you are guaranteed to have a fantastic time at the Pontins Swimming Zone. From exhilarating water slides to a massive inflatable assault course, there's something to keep every member of your family entertained all day long.


Snooker at Pontins
Snooker is available at all parks. Are you the next Ronnie O'Sullivan? Then why not enter our snooker competitions and win the chance to play at our grand finals weekend at the end of the season. All of our parks have world-class snooker tables for you to use for a small fee per hour of playing time.
Crazy Golf
Take a chance to sink a birdie, and beat par! Looking for a nice relaxing day in the sun, then line up to tee off at Crazy Golf.
Take on your friends and family and see who can win and become the champion of your holiday.
Pontins Bingo
National Cash is played live twice a day, every day, at 2.00pm and 7.30pm Mark off your numbers as they are called, and call full house within 45 numbers or less to win a guaranteed £5,000 jackpot. The National Cash live-link is currently only available at Brean Sands and Pakefield Holiday Parks.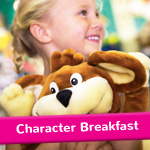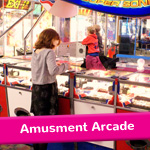 Including:
Special Gift & Balloon, Meet & Greet with the Croc Crew , Breakfast Cereal , Toast & Juice – Plus fun and Games for all to enjoy with our very own Croc Crew Activity Sheet.
Times:
Open during anytime the main building is open, step inside and have a great time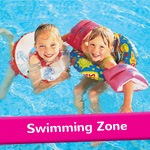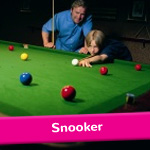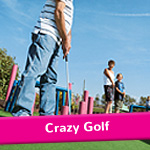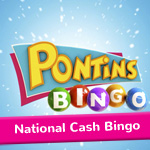 Features &Times: Features and times of Pontins Swimming Zones vary from park to park, for more info please take a look at our Swim Zone page. For info on opening times, please check with reception on arrival.
Prices and Times: You can hire out a snooker table from just £1 per hour, please check with reception when you arrive for more information.
Prices and Times:
Times vary and are dependent on weather, please check with reception for more information.
Crazy Golf has
no charge
, you just need to leave you room key with us while you borrow our equipment!
Features and Times:
Find out more on our
Pontins Bingo
page. For information on opening times, please check with reception when you arrive.
*Please note some activities may incur an additional charge to participate and may not be available at all parks during all times.