For our Best Pontins Prices please ring with dates, location and room type.
Pakefield Holiday Park - Stunning Scenery and Beautiful Beaches
We have improved our bed linen procedure for all 2013 breaks! Now offering 2 options for you to choose from! FIND OUT MORE

Pakefield is one of our most peaceful resorts – ideal if you just want to get away from it all and spend time together while enjoying our unbeatable facilities.
A great family atmosphere, beautiful coastline and unspoilt Countryside all on your doorstep, it's a great place to unwind and relax. Set in the stunning County of Suffolk with the Norfolk Broads close by, you will always be assured of beautiful scenery, canal boating, wildlife watching opportunities and a gentle pace of life.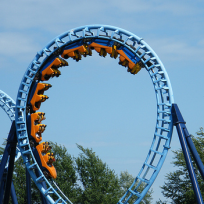 If you need to pick things up the Pleasurewood Hills Theme Park is just a stone's throw away and there's also the excitement of Great Yarmouth which all the family can enjoy. Pakefield is set in a picturesque seaside spot with its beautiful gardens and it has some of the most beautiful and relaxing views around, with its own secluded cove. Of course if its activities you want then Pontins Pakefield won't let you down, you can choose from loads of FREE activities ranging from a gentle game of bowls right through to Waterwalkerz in our Swimming Pool.

Things To Do
All of our Pontins Holiday Parks, including Pakefield, are close to a variety of local attractions. Whether you are looking for a day-out with the kids, or looking to brush up on some history our Holiday Parks offer you a great 'jumping point' to explore the surrounding area.
Pleasurewood Hills
Pleasurewood Hills Leisure Park is located in Lowestoft, Suffolk. Pleasurewood Hills is a theme Park perfect for a family day out with thrill rides, family rides and Entertainment for both children and adults. From adrenalin-fuelled white-knuckle thrill rides and coasters like Enigma, Wizzy Dizzy and Thunder Struck to white-water family favourites that are guaranteed to 'cool you off' including Timber Falls and the Wave Breaker.

Dinosaur Adventure
Voted the top family tourist attraction in Norfolk, Dinosaur Adventure allows you to come face to face with life size Dinosaurs! The Jurassic period comes to life in this prehistoric Park, mixing education and excitement together, both adults and children alike are sure to get something out of this remarkable experience.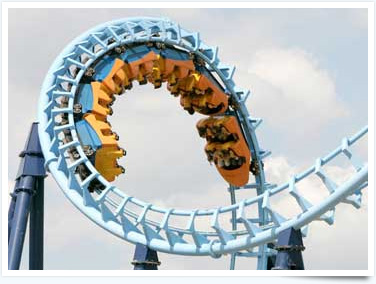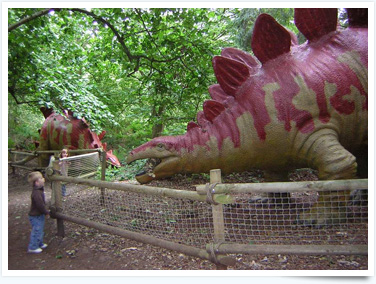 Lowestoft Seafront Air Festival
Held annually since 1996 over two days in August, East Anglia's leading Air show can be viewed from one of the regions finest beaches. Run as a social business – a small donation is all you need.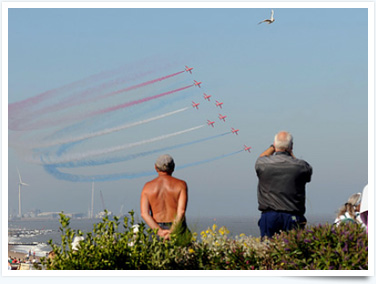 Africa Alive Adventure Park and Zoo
Africa comes to Suffolk at the Africa Alive Adventure Park. This wildlife adventure is extremely hands on including feeding talks, bird of prey displays, safari road train's and much more, ensuring your family have a wild time with all the animals and learn something along the way.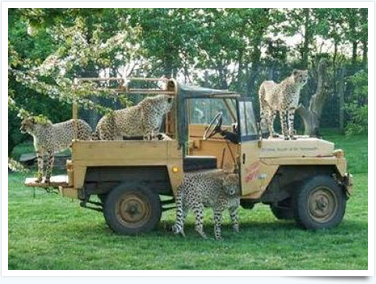 South Pier Leisure Complex
Situated at the south of Lowestoft's award winning beaches, The South Pier is an all encompassing family entertainment complex, with all the latest gaming machines, video games, bowling, bar, restaurant, gift shop and food outlets. With fun for all the family, with our family entertainment area, adult gaming area, ten pin bowling, Ices & Nices Gift Shop, The Galley Restaurant, Fish & Chips to Take Away, Seafood, and Ice Cream Parlour.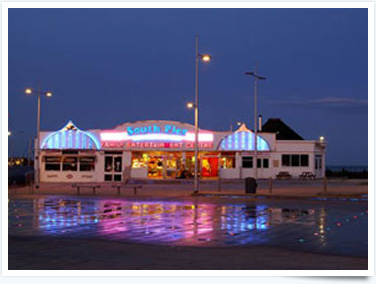 Accommodation - Pakefield offers a choice of 2 grades of Accommodation all located on the ground floor
Club Accommodation
The Club Accommodation is the top of the range. Our Club apartments provide guests with Digital TV, free daily newspaper and an express check-in from 2pm.
Free Electricity
Priority express check-in at 2pm
Free Daily Newspaper
Digital TV
Accommodation layout
Club – 2 Bedrooms
Classic – 1 or 2 Bedrooms
All Room – No Kitchen or Lounge Area
Bathrooms
Club – Three quarter length Bath with Shower over
Classic – Three quarter length Bath with Shower over
Extras
All Rooms – Tea & Coffee facilities
All Rooms – Colour TV
All Rooms – Bed Linen from £5 per single bed, £8 per double bed
All Rooms – Travel Cot hire – £10 per cot
All Rooms – Single room supplement £25
All Rooms – Two Bedroom room supplements from £4 a night
Classic Accommodation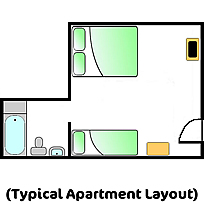 The Classic Accommodation is the middle of the range, Our Classic Apartments provide guests with a colour TV.
Free Tea and Coffee facilities
Free Electricity
Colour TV


Special Requests
If you require any extra pillows or bedding please ask at the Service Centre on the Holiday Park. Ramps can be provided for access to all rooms, please ask at the time of booking or enter in the Special Requests field when booking online.

Pakefield also has some Classic Accommodation that is fully adapted for guests with disabilities.
Half-Board Family Breaks
Pakefield offers Half Board which means you will enjoy your breakfast and a 3 course evening meal in the Restaurant.

Half Board prices are per adult and half price for children under 14 years of age.
Disabled facilities
At Pontins we aim to ensure that all guests with disabilities are able to stay with us and have a great time. However accessibility can only really be assessed according to an individual's personal needs and requirements. While we cannot guarantee an environment that provides "access for all", we aim to provide an environment that is relatively accessible. There are a number of ways we can help including:
Wheelchair hire

All Parks can provide wheelchairs from the local Mobility Centre for guests requiring them – please telephone the Park in advance of your visit to request this.
Ground Floor apartments

All Blue Badge holders are entitled to choose a Ground Floor apartment at no extra cost when booking a break. There is usually a supplementary charge of £5.00 for a Ground Floor apartment so please ensure you mention your Blue Badge when making the booking.
First Aid

All Parks have fully trained First Responders and are equipped with Oxygen, Defibrillators and first-aid supplies. They can also contact the emergency services on your behalf.

Disabled Accommodation Please note all accommodation requests will be taken on a first come, first served basis and are subject to availability. For more detailed information please contact the Park direct on the numbers provided here.
Pakefield
Pakefield is all on one level and therefore all Ground Floor apartments will provide some adequacy for those with difficulty using stairs. We have a number of 1 bedroom Classic apartments that have been adapted for wheelchair users. These rooms have a wet room/walk-in shower, emergency pull chords, free electricity, and a remote control for the television. Please book well in advance to reserve this type of room. Please book via the call centre on 08448 11 20 11 and make it known to the Holiday Advisor the type of room you require.
Location
Pakefield is one of our most peaceful resorts – ideal if you just want to get away from it all and spend time together while enjoying our unbeatable facilities.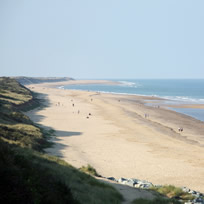 Lowestoft is a vibrant fishing Port where angling and pleasure boat trips can be enjoyed. Nearby Southwold is a traditional coastal village, famous for it's brewery, candy coloured beach huts and old-fashioned seaside ambience. In lively Great Yarmouth a variety of Entertainment is available as well as award winning beaches and a rich cultural heritage, celebrated in it's museums.
Local Information

Pakefield – Blue Flag Beach
The Norfolk Broads and the Suffolk Coast
Dinosaur Adventure
Pontins Pakefield Holiday Park London Road Kessingland NR33 7PF
How to Get There
To find out how to get to any of our Holiday Parks, simply enter where you are travelling from and which Holiday Park you are visiting then click "Get Directions". Alternatively you can call us on 08448 11 20 11 and talk to one of our helpful Holiday advisors
By car
Pakefield – Lowestoft is based just off London Road A12 between Kessingland, Gisleham and Pakefield
Making life easy
Don't bring everything with you – just use our on Park shops for all your Holiday needs.
With everything from everyday essentials like bread and milk, to those important Holiday treats like a decent wine and a cold beer, even postcards to send home our stores have it all.
Our Parks are like your local village, we have photo services, joke and souvenir stores, along with our Nisa stores offering you a wide range of fresh and frozen meals, fruit and veg to feed your family, ideal if you have chosen a Self Catering Holiday.

Just the place to pick up a souvenir or a cuddly Captain Croc for the kids to take home, a reminder of their best Holiday ever.
You can even have all your Holiday shopping delivered direct to your apartment on arrival. Call one of our Customer Service Team today to place your order.
Photo Service
Simply pop along to our Photo Service and enjoy your photos while you're still on Holiday.
Facilities
Bars, Venues, Where to Eat, Shopping & Services on the Park





Everything under one roof
Stardust Cabaret Lounge
Princes Showbar
Queen Vic Pub
Coral Reef Cafe
Downtown Diner
Nisa Today's Convenience Store
Hire Time
Photo Services


Hire Time
From bikes to leisure equipment, don't forget to ask about our Holiday essential hire service.